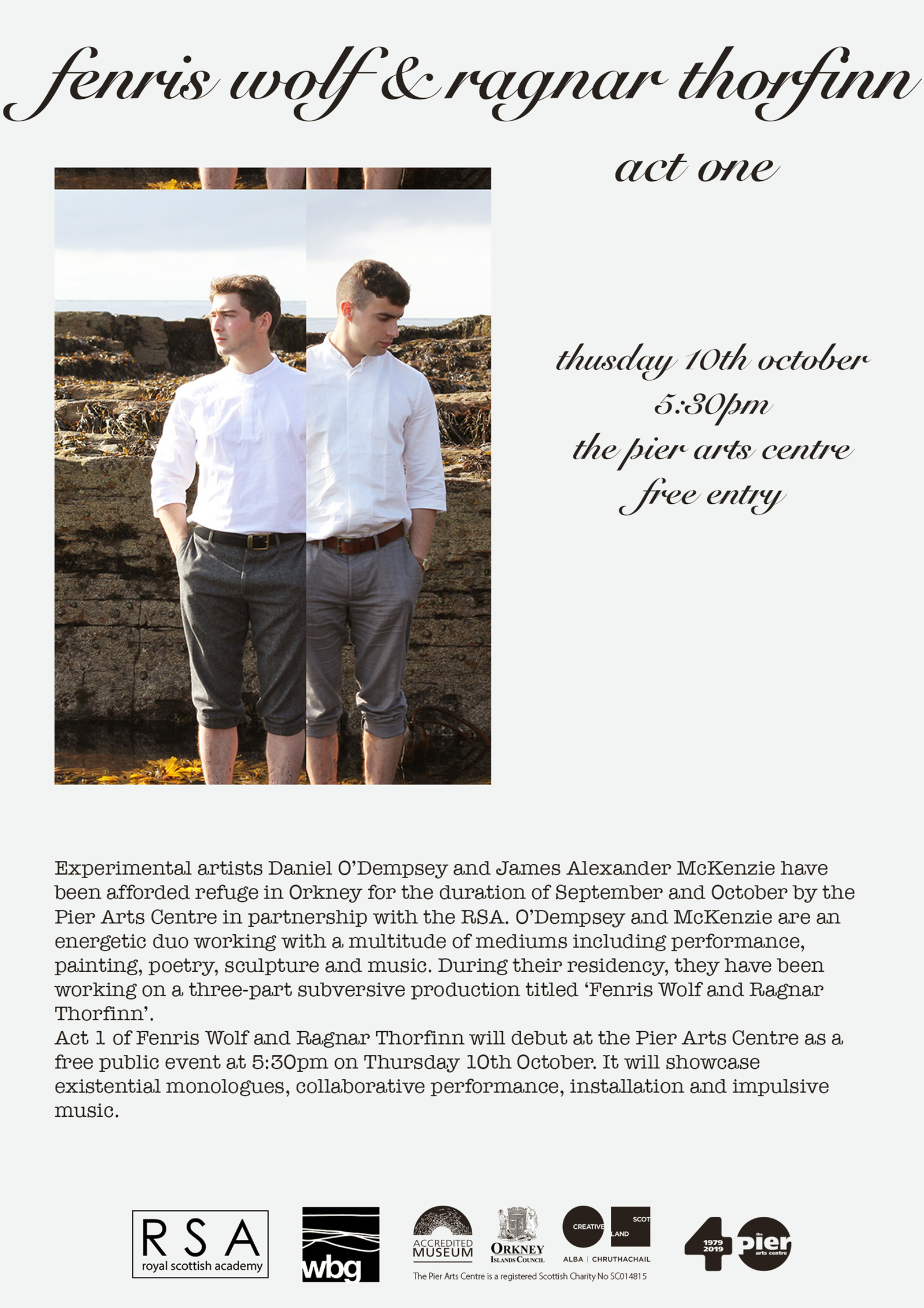 Experimental artists Daniel O'Dempsey and James Alexander McKenzie are on an artist residency with the Pier Arts Centre in Stromness in association with the Royal Scottish Academy until
the end of October. The pair have been based in Orkney since
the start of September and are working on a subversive play titled Fenris Wolf and Ragnar Thorfinn which they will be performing for the Orcadian public in three stages during October.
Act 1 of Fenris Wolf and Ragnar Thorfinn will debut at the Pier Arts Centre
as a free public event at 5:30pm on Thursday 10th October and will
showcase existential monologues, collaborative performance, installation and
impulsive music.
Acts 2 and 3 of Daniel and
James' play will also be free public events and are scheduled for Saturday the
19th and Saturday the 26th October at venues tbc.